Learning A Language is Easy,
You Just Have To Be Calm, Patient & Perseverant.
Soroush Azani
Founder & Owner
A Couple of Quick Steps
to Start Your English Lessons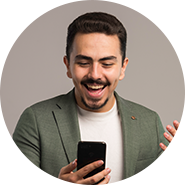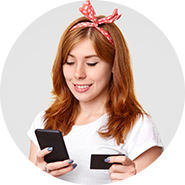 I would like to thank ILIA English Academy for their great IELTS services providing for students worldwide.
I have had the best experience studying with them. The quality, course modules, organization, structure, timing, and care and attention of the teachers is amazing. You will not only get the academic and professional support from them, but also they will beside you by the time of the exam and mentally help you to get the score you want.
I love ILIA.
The teachers are really professional and very kind. They help you in everything. I will recommend this school 100%!
Attending Power English classes has really helped me to enhance my speaking skill in different ways.
I simply appreciate your all efforts through these sessions either in terms of professional course delivery or providing us with great material. I highly recommend this qualitative Power English class.
It was the best experience I had when I tried to learn another language.
Many people helped me a lot and the teachers always cared about my learning.